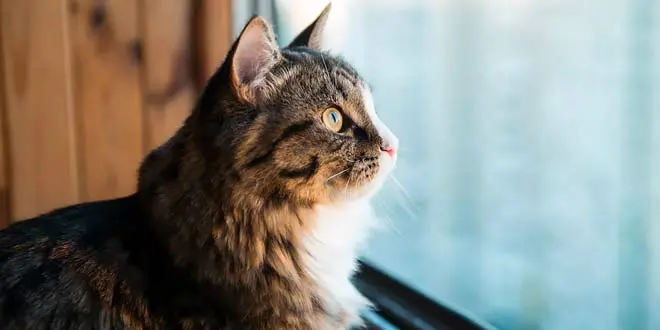 When it comes to cats, we can all agree on one thing: cats love windows. Window watch can be a favorite hobby for these fur babies. Whether your window has a garden full of birds and butterflies, a busy street, or just a quiet backyard, your cat probably loves to watch it. But for indoor cat, it is hard to find comfortable way for window watching.
When outdoor every day is an easy thing for indoor cats, window perches and cat beds give a better alternative. These beds mount directly to a window or windowsill to provide a comfortable place for your cat to sit.
To keep our furry friends "entertained" and out of the way, countless products that lift them to a higher view have been designed, among them being the cat window perches.
A cat window perch is essentially a bed that offers everything your cat prefers – a great view of what's happening on the outside and a cozy spot off of the floor.
Though cat window perches are simple products, not all are created equally. You'll need to exercise caution when buying to ensure you get a product you can trust to keep your cat suspended mid-air throughout the day.
3 things you need to consider when buying a perch for your cat:
1. The Cat
2. The window
3. Your budget
Things to Consider When Buying a Cat Window Perch
For me, there are 3 things you need to consider when considering buying a window perch for your cat.
The cat, the window and of course, money… How much you are going to spend on that.
Size and Weight of Your Cat
Cat window perches come in different sizes and weight, so it's important to make sure you get one that can handle the weight of your cat.
Speaking of weight, it's important to take the current and the future weight into consideration.
For example, if your cat is young, she will definitely gain weight and size with age. In such cases, you should look for a window perch that is large and sturdy.
Also, some cat breeds have the potential to grow immensely in size. so always choose the one strongest for you.
The Type of Your Windows
Some people make the mistake of shopping without considering the nature of the window where the perch will be placed on. This can be very risky, considering that windows are made of glass, and glass is fragile.
If the perch will be placed on a small single-pane window, be cautious with the weight as too much of it could shatter the glass.
But if you're thinking of placing your perch on a big double-strength window, then you shouldn't worry much about the weight, as such windows are capable of supporting any model with no issues.
Last but not least, the budget, how much you want to spend on it.
Well, a perch is not a very expensive thing, especially it comes to wholesale price, for retail price from 50-80 USD, you will get it from us less than 10USD.  Of course, quality guaranteed.



http://https://youtu.be/XY1e9qkBXV0