DC014 The Blue Mountain Dog Collar Handmade Personalized Pet Collar and Leash Set
Supports to customize name and phone number for your dog, personalized dog collar with metal buckle for tag and leash attachment, a secure release buckle for one handed quick release easily. ( with extra 1.5USD)

Adjustable dog collar,unique design and handmade collar.High quality polyester fiber material and metal buckle.Easy to take on and comfortable to wear.Your puppy will love it.

【5 Adjustable size】– Fits for all the dogs. XS (3/4" wide by 9.1-11.8" adjustable length), S (3/4 " wide by 12.2-16.1" adjustable length), M (1" wide by 16.5-18.9" adjustable length), L (1" wide by 19.3-21.7" adjustable length), XL (1" wide by 22-24.4" adjustable length).

Price for Collar:7USD, Leash:8USD,  The whole set:14USD, Whit Name or Number Printed: 15USD
The Above price Does not include any Tax or Shipping cost, shipping will be charged according the weight.
The price quote here are price for order from 1-20 pcs.
Further discount can be offer for bulk order more than 20pcs.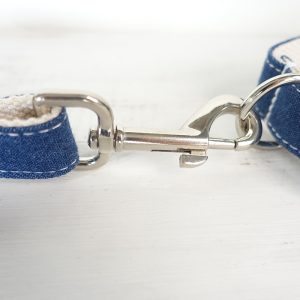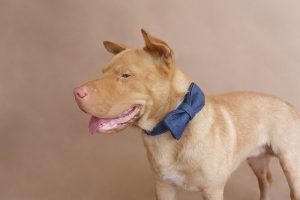 There are no reviews yet.
Only logged in customers who have purchased this product may leave a review.
| Product Size | length (cm) | chest (cm) | neck (cm) | product weight (g) | price (usd) |
| --- | --- | --- | --- | --- | --- |
| XS | 20 | 31 | 20 | 35 | 4 |
| S | 26 | 36 | 24 | 42 | 4 |
| M | 32 | 44 | 27 | 58 | 4 |
| L | 36 | 48 | 32 | 64 | 4 |
| XL | 42 | 52 | 35 | 72 | 4 |
| 2XL | 48 | 62 | 42 | 90 | 4 |
| 3Xl | 58 | 80 | 48 | 110 | 6 |
| 4XL | 65 | 92 | 53 | 130 | 6 |
| Size | Chest(harness) | Neck(collar) | length | rope thickness | pet weight |
| --- | --- | --- | --- | --- | --- |
| XS | 25-40cm | 20-30cm | 120cm | 6mm | 1.5-4kg |
| S | 36-52cm | 23-32cm | 120cm | 8mm | 4-7.5kg |
| M | 45-65cm | 28-40cm | 120cm | 10mm | 7.5-17.5kg |
| L | 55-88cm | 30-50cm | 120 | 12mm | 15-35kg |
Quick Comparison
Settings
DC014 The Blue Mountain Dog Collar Handmade Personalized Pet Collar and Leash Set

remove

DC027 Nude Velvet Dog Collar and leash set

remove

DC011 Merry Christmas Collar Handmade Personalized Pet Collar and Leash Set

remove

DC024 The Yellow Folk Dog Bowtie collar and leash set Private Name Applied

remove

DC022 THe AEGEAN SEA Dog Bowtie collar and leash set Private Name Applied

remove

DC010 Green peacock Collar Handmade Personalized Pet Collar and Leash Set

remove

Image
SKU
Rating
Price

$

1.50 –

$

15.66

$

1.50 –

$

14.00

$

1.50 –

$

14.00

$

1.50 –

$

15.66

$

1.50 –

$

15.66

$

1.50 –

$

14.00
Stock
Availability
Add to cart
Description

Supports to customize name and phone number for your dog, personalized dog collar with metal buckle for tag and leash attachment, a secure release buckle for one handed quick release easily. ( with extra 1.5USD)

Adjustable dog collar,unique design and handmade collar.High quality polyester fiber material and metal buckle.Easy to take on and comfortable to wear.Your puppy will love it.

【5 Adjustable size】-- Fits for all the dogs. XS (3/4" wide by 9.1-11.8" adjustable length), S (3/4 " wide by 12.2-16.1" adjustable length), M (1" wide by 16.5-18.9" adjustable length), L (1" wide by 19.3-21.7" adjustable length), XL (1" wide by 22-24.4" adjustable length).

Price for Collar:7USD, Leash:8USD,  The whole set:14USD, Whit Name or Number Printed: 15USD
The Above price Does not include any Tax or Shipping cost, shipping will be charged according the weight.
The price quote here are price for order from 1-20 pcs.
Further discount can be offer for bulk order more than 20pcs.

Supports to customize name and phone number for your dog, personalized dog collar with metal buckle for tag and leash attachment, a secure release buckle for one handed quick release easily. ( with extra 1.5USD)

Adjustable dog collar,unique design and handmade collar.High quality polyester fiber material and metal buckle.Easy to take on and comfortable to wear.Your puppy will love it.

【5 Adjustable size】-- Fits for all the dogs. XS (3/4" wide by 9.1-11.8" adjustable length), S (3/4 " wide by 12.2-16.1" adjustable length), M (1" wide by 16.5-18.9" adjustable length), L (1" wide by 19.3-21.7" adjustable length), XL (1" wide by 22-24.4" adjustable length).

Price for Collar:7USD, Leash:8USD,  The whole set:14USD, Whit Name or Number Printed: 15USD
The Above price Does not include any Tax or Shipping cost, shipping will be charged according the weight.
The price quote here are price for order from 1-20 pcs.
Further discount can be offer for bulk order more than 20pcs.

Supports to customize name and phone number for your dog, personalized dog collar with metal buckle for tag and leash attachment, a secure release buckle for one handed quick release easily. ( with extra 1.5USD)

Adjustable dog collar,unique design and handmade collar.High quality polyester fiber material and metal buckle.Easy to take on and comfortable to wear.Your puppy will love it.

【5 Adjustable size】-- Fits for all the dogs. XS (3/4" wide by 9.1-11.8" adjustable length), S (3/4 " wide by 12.2-16.1" adjustable length), M (1" wide by 16.5-18.9" adjustable length), L (1" wide by 19.3-21.7" adjustable length), XL (1" wide by 22-24.4" adjustable length).

Price for Collar:7USD, Leash:8USD,  The whole set:14USD, Whit Name or Number Printed: 15USD
The Above price Does not include any Tax or Shipping cost, shipping will be charged according the weight.
The price quote here are price for order from 1-20 pcs.
Further discount can be offer for bulk order more than 20pcs.

Supports to customize name and phone number for your dog, personalized dog collar with metal buckle for tag and leash attachment, a secure release buckle for one handed quick release easily. ( with extra 1.5USD)

Adjustable dog collar,unique design and handmade collar.High quality polyester fiber material and metal buckle.Easy to take on and comfortable to wear.Your puppy will love it.

【5 Adjustable size】-- Fits for all the dogs. XS (3/4" wide by 9.1-11.8" adjustable length), S (3/4 " wide by 12.2-16.1" adjustable length), M (1" wide by 16.5-18.9" adjustable length), L (1" wide by 19.3-21.7" adjustable length), XL (1" wide by 22-24.4" adjustable length).

Price for Collar:7USD, Leash:8USD,  The whole set:14USD, Whit Name or Number Printed: 15USD
The Above price Does not include any Tax or Shipping cost, shipping will be charged according the weight.
The price quote here are price for order from 1-20 pcs.
Further discount can be offer for bulk order more than 20pcs.

Supports to customize name and phone number for your dog, personalized dog collar with metal buckle for tag and leash attachment, a secure release buckle for one handed quick release easily. ( with extra 1.5USD)

Adjustable dog collar,unique design and handmade collar.High quality polyester fiber material and metal buckle.Easy to take on and comfortable to wear.Your puppy will love it.

【5 Adjustable size】-- Fits for all the dogs. XS (3/4" wide by 9.1-11.8" adjustable length), S (3/4 " wide by 12.2-16.1" adjustable length), M (1" wide by 16.5-18.9" adjustable length), L (1" wide by 19.3-21.7" adjustable length), XL (1" wide by 22-24.4" adjustable length).

Price for Collar:7USD, Leash:8USD,  The whole set:14USD, Whit Name or Number Printed: 15USD
The Above price Does not include any Tax or Shipping cost, shipping will be charged according the weight.
The price quote here are price for order from 1-20 pcs.
Further discount can be offer for bulk order more than 20pcs.

Supports to customize name and phone number for your dog, personalized dog collar with metal buckle for tag and leash attachment, a secure release buckle for one handed quick release easily. ( with extra 1.5USD)

Adjustable dog collar,unique design and handmade collar.High quality polyester fiber material and metal buckle.Easy to take on and comfortable to wear.Your puppy will love it.

【5 Adjustable size】-- Fits for all the dogs. XS (3/4" wide by 9.1-11.8" adjustable length), S (3/4 " wide by 12.2-16.1" adjustable length), M (1" wide by 16.5-18.9" adjustable length), L (1" wide by 19.3-21.7" adjustable length), XL (1" wide by 22-24.4" adjustable length).

Price for Collar:7USD, Leash:8USD,  The whole set:14USD, Whit Name or Number Printed: 15USD
The Above price Does not include any Tax or Shipping cost, shipping will be charged according the weight.
The price quote here are price for order from 1-20 pcs.
Further discount can be offer for bulk order more than 20pcs.

Content
 
Weight
Dimensions
N/A
N/A
N/A
N/A
N/A
N/A
Additional information