Christmas Bandannas Set For Large Dog 10pcs
Christmas is a very big season for everyone, it is important for your pets too.
We have over 10 different patterns bandannas in Christmas theme.
You can order 10 pcs of pet bandannas at a price 9.99USD.
Or you can buy it from our Facebook Store for a Free shipping at 19.99
4different patterns to choose from.
Size: 75x55x55cm,
weight:26Grams*5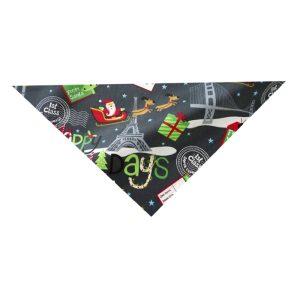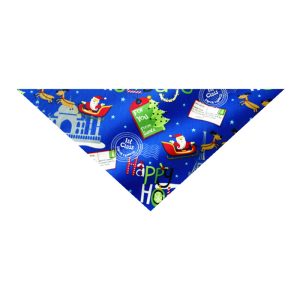 There are no reviews yet.
Only logged in customers who have purchased this product may leave a review.
Quick Comparison
Settings
Christmas Bandannas Set For Large Dog 10pcs

remove

Large Dog Holiday Bandanas, Thanks giving, Hallowen and Christmas Bandanas

remove

Ready Stock: Neoprene Dog Harness Set with Leash, Collar, poop bag holder and Bandannas -Pink Camousflag

remove

Double layers pet bandanas with different patterns

remove

Single Layer Hallowen Dog Bandanas

remove

Ready Stock: Neoprene Dog Harness Set with Leash, Collar, poop bag holder and Bandannas - Navy Universe

remove

Image
SKU
Rating
Price

$

9.99

$

1.50

$

1.50

$

1.00
Stock
Availability
Add to cart
Description
Christmas is a very big season for everyone, it is important for your pets too. We have over 10 different patterns bandannas in Christmas theme. You can order 10 pcs of pet bandannas at a price 9.99USD. Or you can buy it from our Facebook Store for a Free shipping at 19.99 4different patterns to choose from. Size: 75x55x55cm, weight:26Grams*5
Single Layer Dog Bandanas, Hallowen and Christmas, thanks Giving Bandanas 6 different patterns to choose from. Size: 75*55*55cm, weight: 26 Grams
After making custom design harness set for our clients, we found there are many small clients looking for ready stock with small MOQ as low as 1 pcs. so we stock some hot selling items in ready stock... with good price. This is hot selling 6 pcs  dog harness set comes with harness, collar, leash, poop bag holder bow tie  and bandanna, It make with quality neoprene and meshing back. Defeat Logo Mark: For Pet, Planet 21 Comes in 5 different patterns and 4 size. There is no MOQ  requirement for Ready stock items from our website. You can mixed them with different styles. The regular price for our competitor is about 47USD to 80+USD... our price only 9.9 in wholesale and 14.99 for sample price
Double Layers Bandanas with different patterns on each side 4different patterns to choose from. Size: 62x42x42cm, weight:35Grams
Single Layer Dog Hallowen Bandanas, 4 different patterns to choose from. Size: 65x45x45cm, weight: 17Grams
After making custom design harness set for our clients, we found there are many small clients looking for ready stock with small MOQ as low as 1 pcs. so we stock some hot selling items in ready stock... with good price. This is hot selling 6 pcs  dog harness set comes with harness, collar, leash, poop bag holder bow tie  and bandanna, It make with quality neoprene and meshing back. Defeat Logo Mark: For Pet, Planet 21 Comes in 5 different patterns and 4 size. There is no MOQ  requirement for Ready stock items from our website. You can mixed them with different styles. The regular price for our competitor is about 47USD to 80+USD... our price only 9.9 in wholesale and 14.99 for sample price
Content
       
 
The following picture are taking with my cellphone...  
 
The following picture are taking with my cellphone...  
Weight
Dimensions
N/A
N/A
N/A
N/A
N/A
N/A
Additional information